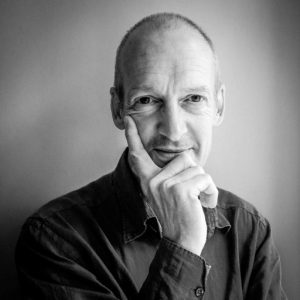 Rod Street
If you want to see my professional career profile I suggest that you visit my LinkedIn page
Outside of work I am a walker, runner, avid reader, active church member, red wine drinker, guitar strummer, family man, team player, admirer of great coffee & sunny days (with clouds), theatre going and chocolate eating.
A charity trustee, business mentor and coach, sounding board, facilitator and analyst with a real passion for customers, an external perspective, commercial, strategic change leader, trust builder, CRM practitioner, routes to market focus, innovation enthusiast.
What I do
Consultant, facilitator, coach, mentor, author, speaker, Non-Exec, blogger, analyst, and sounding board.
I work with individuals and organisations doing everything from training (change, leading with others, facilitation) to facilitating strategy, teaming and decisions. I lead groups through market and strategic planning exercises, facilitate meetings for management teams, mentor individuals (I currently act as a commercial mentor and leadership mentor) and I speak on management and marketing topics
I work with organisations of all types including charities, churches and businesses.
If you think I might be able to help – get in touch for a discussion.
Is there a theme to this blog site?
I guess on the professional side there is and this bleeds into my personal reflections. I  have been a consultant for well over 30 years and a consulting leader for many of these.
This has been a privilege. I enjoy being a consultant and I am good at it.
It has also been a great opportunity to see and work alongside literally tens of leaders in organisations as they face and plan for significant changes of direction, organisation or performance – sometimes in the face of threat, sometimes at the door of opportunity and mostly both!
The experience has been sometimes deeply impressive one but what has always fascinated, saddened and amazed me in equal measure is sometimes how tough it can be for leaders to take their people through the process of change, from its recognition and analysis through its implementation and benefits realisation. I know this myself in my own leadership experience.
Organisations are social entities that depend on people to perform effectively… carelessness, hubris, poor analysis, mistaken assumptions, badly handled important people, no real consultation or involvement, poor senior teamwork and decisions etc…. any and all of these can be fatal to good outcomes, losing people and a strategy.. A sound process and real care for the right outcome for the organisation and the people in it is critical on top of the right 'technical' skills.
For strategic shifts, major changes, radical transformation, the outcomes depend critically on many key people and their genuine commitment – to enable real learning and a solid pathway to a better future.
I want to see more innovations, strategies and changes where:
teams are strengthened not damaged
outcomes are smarter, better and more sustained
the purpose of the organisation is realised more effectively
the collateral damage is lower
momentum is enhanced not dissipated
the organisation is strengthened not diminished
At the heart of this are better decisions – analytically and behaviourally. Any change always starts with a choice, a decision and leaders need to think about change, innovation and development before this point. Too often all this is started too late – after the decisions and analysis and not before.
Most leaders want to create sustainable success for their organisation. In the face of almost constant challenges and changes this means many important decisions and changes.
Decisions must be well chosen, made in a timely way and generate the commitment across the team for effective and speedy implementation. This is of strategic significance:
80% of the difference in corporate performance is about being in the right place not 'winning share'(1) – it is about strategic shifts
The application of shareholder value tools has not improved corporate ROI's for leading businesses(2) –  the grind of metrics management has not achieved superior outcomes
A cohesive team produces better performance outcomes(3) – teams deliver superior outcomes
A better change starts before the decision and finishes when the outcomes are realised.
1 – The granularity of growth by Baghai, Smit and Viguerie McKinsey Quarterly 2007 No 2
2 – The age of customer capitalism by Roger Martin HBR January 2010
3 – Cohesion and performance in sport: A meta-analysis by Carron, Colman and Wheeler, Journal of Sport & Exercise Psychology 2002
Follow me on